---

AV Costar® is an American company that designs and manufactures industry-leading megapixel network surveillance cameras in the United States. AV Costar is proud that we are Made in America, and that our competitive, proven surveillance cameras are used around the world.
Made in the USA
We are committed to quality products, with the most advanced features and capabilities for our customers. Most AV Costar products are designed and manufactured in the United States. A subset of our products are designed in the US but assembled elsewhere.
MegaIP cameras (MegaBall, MegaDome, MegaVideo, MegaView, MicroDome, and SurroundVideo), ConteraCMR recorders (3 of 4 models), and both ConteraVMS and ConteraWS software families are Buy American Act (41 U.S.C. §§ 8301-305) and Federal Trade Commission Made in USA compliant with few exceptions.
Those same AV Costar products are also compliant with the "Presidential Executive Order on Buy American and Hire American" for manufactured goods (click to view online at whitehouse.gov), as signed on April 18, 2017.
Contact AV Costar for more information on product and accessory compliance.
Watch Our Video:
What We Do
Based in Glendale (Los Angeles County) California, AV Costar designs, manufactures, and supports the security industry's broadest range of multi-megapixel video surveillance cameras. The country's leading manufacturers and industrial companies, large enterprises, financial institutions, hospitality industry, retailers, healthcare providers, research and educational institutions, public safety organizations, utilities, infrastructure and transportation facilities, and government organizations at all levels increasing use and trust AV Costar products.
Learn About AV Costar Technology:
Learn How We Do It:
Learn About Who Uses AV Costar:
True Industry Leadership
AV Costar has led the advancement of the multi-megapixel (high definition) camera market since 2003, delivering more innovative, industry-first products and technologies than any other company in our field (for more information, please visit
About AV Costar).
AV Costar has been highly recognized with industry awards for our products and services, and is customer-proven across the country and around the world. Our video surveillance cameras increase situational awareness, reduce both surveillance project costs and installation time, and offer unique cybersecurity protection against cyberattacks.
Download our White Paper:
The security Industry's top systems integrators and dealers from across America and around the world offer their expertise in the design, service, and support of AV Costar products. They deliver security solutions that combine AV Costar cameras with the industry's best video management systems, analytics, storage, network infrastructure, services, and support.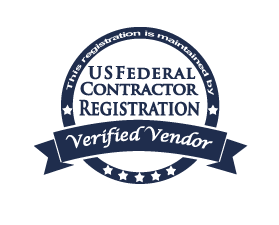 Buy Made in USA Quality
For entities in the United States, if you are planning video surveillance cameras purchases, please select your buy American choice, AV Costar.
Entities outside the United States can trust AV Costar, with award-winning products and customer service proven around the world, with Made in USA quality.