Arecont Vision® Panoramic Megapixel Cameras Help Maintain a Safe Campus at Butler University
---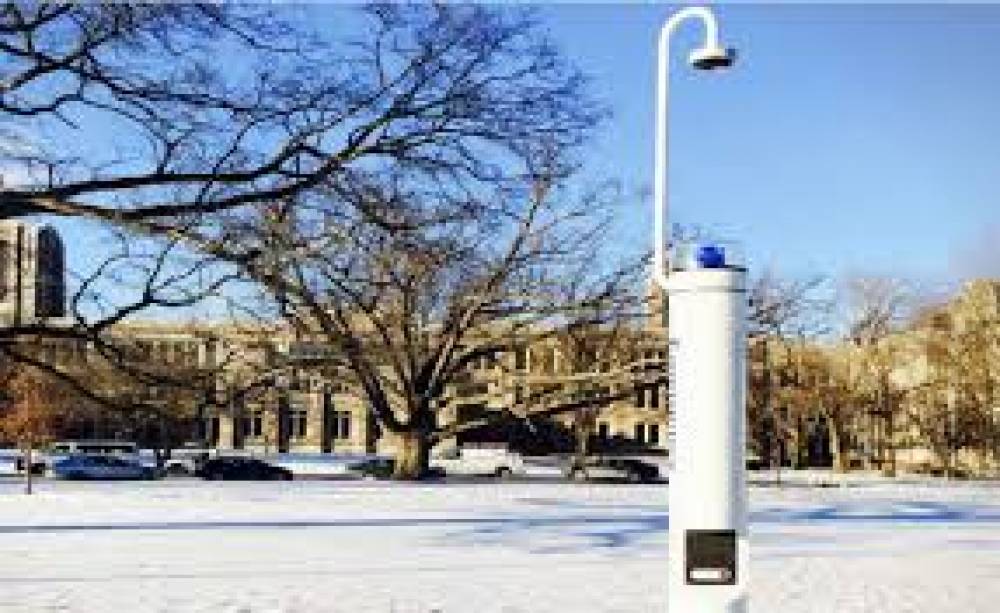 Camera's Video Quality and Extended Coverage Receive High Marks

Los Angeles, CA (October 6, 2015) – With a 20-acre garden, observatory, water area and more than 30 buildings, the sprawling 300-acre campus at Butler University in Indianapolis is a challenge for the school's administration to secure. To help meet this need, the school has deployed Arecont Vision® megapixel SurroundVideo® panoramic cameras for video surveillance.
According to Bill Weber, Assistant Chief of Police, Butler University, the cameras provide outstanding image quality in high traffic areas such as parking lots and student housing areas. The cameras perform equally as well in the heavily wooded areas where walkways connect the main campus to the school's athletic facilities.
Weber says, "The quality and performance of our video surveillance system with the Arecont Vision® megapixel cameras is incredible. The 360-degree views provide a safer and more secure campus."
Butler University selected the Arecont Vision® panoramic cameras based on their capability to capture views that more completely cover areas such as the parking lots where there is a lot of foot traffic. Not only do the cameras provide more comprehensive views, but fewer cameras were also needed, helping the school to save costs.
The Arecont Vision® cameras feature H.264 compression technology to dramatically reduce bandwidth over the school's fiber and copper transmission system. Video is captured at full-motion (30 frames per second) at full resolution without compromising image quality at any point in the process. The standards-based cameras also easily integrate with the exacqVision video management system used by the University.
System design and integration were performed by Koorsen Security Technology, Inc. (KST), of Indianapolis, who worked closely with Butler's police and IT department personnel to ensure effective camera placements and integration with the existing video management system. KST continues to provide consulting and design/build services to the University as they move forward in developing their physical security plan for building interior locations.
"Arecont Vision's IP megapixel panoramic technology was definitely the way to go for Butler," said Gannon Switzer, Vice President of Sales and Administration, Koorsen Security Technology. "It's high resolution, it's easier to manage and it has a more favorable TCO for the University."
Arecont Vision® megapixel cameras selected by Butler University were the AV-12186DN and AV-20185DN SurroundVideo® panoramic cameras and the AV-12176DN SurroundVideo® Omni IP panoramic cameras.
ABOUT ARECONT VISION®
Arecont Vision® is the leading manufacturer of high-performance megapixel IP cameras. Arecont Vision® products are made in the USA and feature low-cost massively parallel image processing architectures MegaVideo® and SurroundVideo® that represent a drastic departure from traditional analog and network camera designs and are now in their 5th generation. All-in-one products such as the MegaDome®, MegaView®, MegaBall®, MicroDome®, and D4F/D4S/D4SO series provide installer-friendly solutions. True Wide Dynamic Range (WDR) and remote focus/remote zoom enhance camera utility. Compact JPEG and H.264 series cameras address cost-sensitive applications.