Security 50: What are the new opportunities in security?
---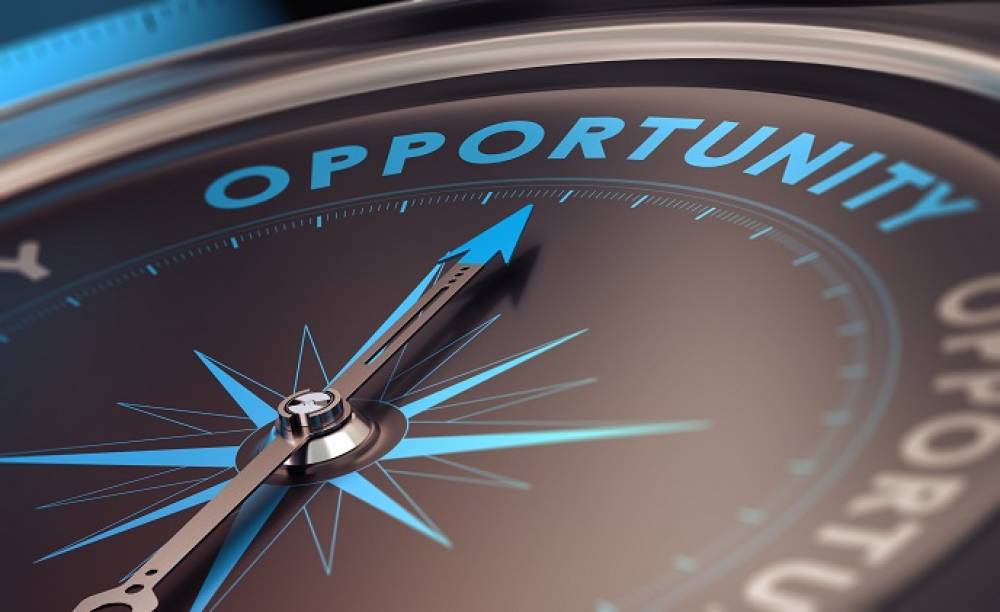 by William Pao, A&S Internatinal Magazine
While the security industry has become more competitive than ever, there are still opportunities, which have been seized upon by vendors as they offer advanced solutions to fulfill SI and end user's various needs.
AI
Needless to say, analytics based on machine learning, deep learning or AI are still a trending topic whose applications have become increasingly diverse and wide-ranging.
"The role of AI will continue to be transformative in security. AI dramatically increases the effectiveness of security systems by focusing human attention on what matters most," said Alex Asnovich, VP of Global Marketing and Communications at
Avigilon
. "Just as high-definition imaging has become a quintessential feature of today's surveillance cameras, the tremendous value of AI technology has positioned it as a core component of security systems today, and in the future. By delivering true video content search, real-time alerts and automation, Avigilon provides effective security solutions that are helping to solve real-world challenges.
"At Genetec, we are actively using deep learning for purpose-built solutions that rely on identifying trends and dependencies between features present in the data itself. We are currently using deep learning in AutoVu, our ALPR system, to increase the accuracy and veracity rates of license plate tag reads," said Daniel Lee, Managing Director for APAC at
Genetec
. "By applying computer vision algorithms, we have greatly reduced false positive reads for law enforcement officers when they identify and stop a vehicle of interest.
Computing on the edge
Thanks to advances in chip technologies as well as improvements in AI algorithms, more and more of these AI cameras have become available.
"The continuous development of higher-performing chipsets allows us to create products that are capable of processing the data at the 'edge' of the network, close to where the data is collected. For the surveillance industry, this means, the data is being processed within the camera itself. Not only can this reduce the bandwidth for transfer and storage, but it also makes it possible to efficiently deploy large scale smart systems. In addition, the data can also be anonymized and encrypted before it is transferred, addressing security and privacy concerns," said Ray Mauritsson, President and CEO of
Axis Communications
.
"We know better than most video tech companies that many customers don't want the complexity and associated of servers and IT setups, particularly small to medium sized businesses. When they needed to upgrade, they wanted IP CCTV that simply worked in the same way their old analogue systems did but with all the benefits of networked surveillance. Today, the same is true of deep learning analytics. And that's why it's important we deliver analytics that run on onboard cameras," said Joon Jun, President of the Global Business Division at
IDIS
. "We are currently working on introducing a new range of 5MP AI cameras that will enable more accurate types of video analytics and allow deep learning applications on the edge.
Cybersecurity
Cybersecurity, while nothing new, is still relevant as ever. Suppliers who can prove their solutions are hardened and secure against cyberattacks can therefore find more opportunities among integrators and end users.
"The ever-growing threat of cyber-attacks is front and center in many organizations. The demand for more robust solutions that reside on client's networks prompts for better solutions to be specified. With that in mind, the growing verticals such as data centers, complex manufacturing and financial markets are all addressing these vulnerabilities," said Richard Huison, Regional Manager for UK and Europe at
Gallagher Security
. "The defense of any system should be knowing if something does not feel right, having the Gallagher Command Centre constantly poling our encrypted edge devices means we are on top of any anomaly that may occur and in turn escalating these events to the appropriate teams."
"Cyber-secure offerings in video management system software, whether local or leveraging the cloud for lower system costs and improved communications, are more important than ever as the threat environment continues evolving. A combination of better, higher cyber secure products along with user and integrator education continues to be key to deploying successful security solutions," said Jeff Whitney, VP of Marketing at
Arecont Vision Costar
/Costar Technologies.
"At the very beginning stages of design and development of a product, a technique called 'security by design' is used in an effort to standardize cybersecurity protocols across the R&D department. Once a product is released, Vanderbilt continues to address potential vulnerabilities that are found through vulnerability testing. This includes analysis of the type of cyberattacks that can potentially attach, breach and disable a system," said Ross Wilks, Head of Marketing Communications at
Vanderbilt
. "Vanderbilt has also implemented Flexible Secure Communications Protocol (FlexC), which is a multipath, multi-redundant, highly encrypted communications protocol that allows secure monitoring and control of IP communication paths. This protocol was built from the ground up solely with cybersecurity in mind."
"Continuously improving our security posture means building security into our products and shifting our mindset. Some of our teams have started using Protection Poker – an agile game for mitigating risk – to assess potential risks associated with application features. This encourages the team to think about security issues early in the design process and to build mitigation plans for addressing potential gaps," said Tracy Kemp, SVP and Chief Customer and Digital Officer at
Allegion
. "Cyber range competitions use gamification, intentionally vulnerable applications and websites for hands-on hacking. Team members learn how applications are attacked by actively exploiting application elements of a simulation. Embracing modern tools in the marketplace and building cybersecurity knowledge and capabilities help Allegion to promote a secure and resilient operating environment."
Closely related to AI and cybersecurity is privacy, as data is being collected from various sources to training and analysis purposes. How to keep this data secure and private, then, becomes an important topic.
"
As the industry adopts best practices for meeting rigorous GDPR and other privacy guidelines, they will also need to address emerging issues as trusted identity solutions ingest growing volumes of new types of data so they can make more intelligent authentication decisions and train themselves to optimize the user experience," said Alex Tan, ASEAN Sales Director for Physical Access Control Solutions at
HID Global
.
Access control As for access control, opportunities abound as well, thanks largely to IoT and the data connected devices generate. "There are new, more flexible subscription models such as access control services that provide mobile ID replenishment if users lose or must replace their smartphones. There is the opportunity to create more connected and seamless building experiences for users by removing integration barriers between access control systems and smart building applications, services and IoT use cases. And there is the opportunity to generate valuable insights from today's access control solutions, using machine learning analytics to improve security, personalize the user experience and make better business decisions. We are pursuing each of these opportunities and more with our growing portfolio," Tan said.

Wireless solutions, meanwhile, continue to bring opportunities in access control. "The major trend that translates strongly into sales is continued rapid growth of wireless solutions for access control. Wireless locking devices bring added convenience, lower installation and maintenance costs and reduced energy consumption," said Thomas Schulz, Director of Marketing and Communications for EMEA at
ASSA ABLOY
. "Data picked up by a survey for ASSA ABLOY's most recent 'Wireless Access Control Report' is relevant here. Among installers and integrators polled for the report, three-quarters agreed wireless solutions are easier, quicker and more cost-effective to install. The market increasingly understands these advantages, reflected in growing sales."
Intrusion Detection In the intrusion detection space, fiber optic technologies continue to be a popular for both fence-mounted and buried perimeter detection applications. "Magal/Senstar recently introduced the FiberPatrol FP400 fiber optic zone-reporting intrusion detection sensor for smaller perimeters. Each processor provides up to four zones of detection and supports non-sensing lead-in cable, enabling electronics to be installed up to 20 kilometers from the secured perimeter," said Dror Sharon, CEO of Magal Security Systems. "The FP400 joins Senstar's FiberPatrol product family which includes fence-mounted intrusion detection options for sites of all sizes, as well as a buried option. The product line is ideal for long distance security by means of advanced intrusion detection systems, for example, on borders and buried pipelines."