Wholesale Agricultural Market Improves Security and Trims Costs with Arecont Vision® Megapixel Cameras
---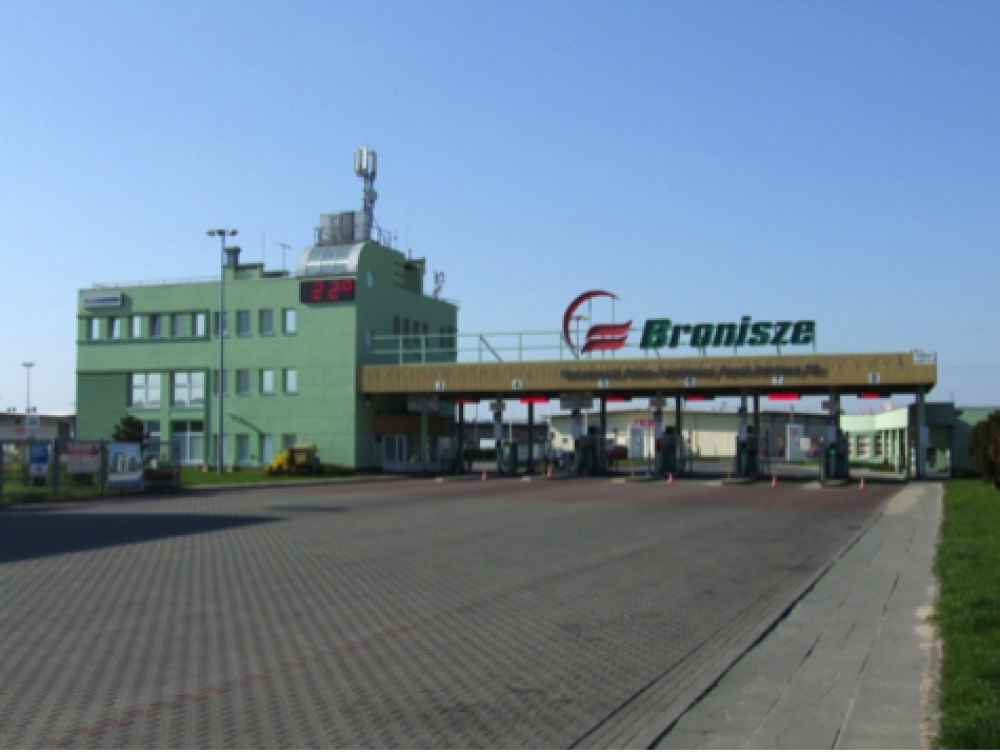 Panoramic Megapixel Cameras Enhance Video Quality and Coverage
Los Angeles, CA (August 11, 2015) – The Bronisze Wholesale Agricultural Market, located in Poland's greater metropolitan Warsaw region, is one of the most modern facilities of its kind in Europe. The market covers almost 100 acres (35+ hectares) and features an abundance of parking areas and internal roadways. Almost 1.5 million customers use the services of the Bronisze Market annually and an average of 5,500 vehicles access the market every day through eight entrances. More than 2,000 workers are employed by companies operating in the market.
The safety and security of the facility's premises, occupants and merchandise are high priorities to the Market's management. To help minimize risk, Bronisze Market implemented a state-of-the-art Arecont Vision® megapixel camera solution. In addition to improving overall security, the solution delivers the benefits of a low Total Cost of Ownership (TCO) and a high Return on Investment (ROI).
According to Mr. Krzysztof Karpa, Vice President, Bronisze Market, the Arecont Vision® solution improved live and forensic image quality and delivered increased overall situational awareness with fewer cameras required.
"We chose Arecont Vision® megapixel cameras because of their functionality, intelligence and efficiency, and for the excellent picture quality they provide," says Karpa. "There is no hesitation in recommending Arecont Vision® to other companies when they visit our facility."
The high-quality images provided by the Arecont Vision® SurroundVideo® AV20185DN 180° megapixel panoramic cameras are used by the facility for identification and documentation purposes. The camera's electronic PTZ function enables operators to zoom in on a live or recorded image or view various angles or distance perspectives. This offers an advantage over the use of hardwired controllers to physically move the cameras, as it helps the operator maintain situational awareness and coverage of the entire area.
In implementing the Arecont Vision® megapixel panoramic cameras, Mr. Karpa affirms that Bronisze Market was able to reduce its annual operational costs by over 120,000 Euros (approximately $131,000 USD). By reducing the number of needed security personnel by 30%, the Market reduced fixed costs by approximately 80,000 Euros ($87,300 USD) per year. The significantly improved image quality of the megapixel cameras further enabled management to confirm identities for purposes of prosecution and restitution for infrastructure damages, resulting in a savings of approximately 42,000 Euros ($45,800 USD) per year.
The wide field of view provided by a single Arecont Vision® panoramic camera eliminated the need for the multiple analog cameras that would be required to cover the same area. By reducing the number of cameras required, the Market also lowered its costs for added cabling infrastructure, recording storage space and VMS licenses along with further savings in labor and ongoing maintenance expenses.
The Arecont Vision® SurroundVideo AV20185DN's outstanding quality images are achieved with four high-sensitivity 5MP sensors, each offering a 2,592 x 1,944-pixel view at 11.5 frames per second (fps), for a total image area of 10,368 x 1,944 pixels at 2.8 fps.
With the deployment of the 56 Arecont Vision® megapixel cameras, the Bronisze Wholesale Agricultural Market now has the infrastructure in place to further enhance its physical security structure. Cameras can be easily added where and when they are needed, allowing Bronisze management to be more responsive to the needs of market vendors and customers.
The system was designed and installed for Bronisze by Wimax SP.J., a Warsaw-based system integrator.
ABOUT ARECONT VISION®
Arecont Vision® is the leading manufacturer of high-performance megapixel IP cameras. Arecont Vision® products are made in the USA and feature low-cost massively parallel image processing architectures MegaVideo® and SurroundVideo® that represent a drastic departure from traditional analog and network camera designs. All-in-one products such as the MegaDome®, MegaView®, MegaBall®, MicroDome®, and D4F/D4S/D4SO series provide installer-friendly solutions. True Wide Dynamic Range (WDR) and remote focus/remote zoom enhance camera utility. Compact JPEG and H.264 series of cameras address cost-sensitive applications.